Book No 3: At the Foot of the Alps
Just completed, looking for literary agent
This new novel takes place in a remote Swiss valley in the mid-19th century. It is based on a true story.
Fotograf: Ruedi JungenWhen eleven-year-old Josef is killed by a rock avalanche, his brother is convinced it is murder. He had seen someone on a rocky outcrop above the scree before it began to roll. But who would want to kill an eleven-year-old boy, and why? Jakob suspects the privileged son of the owner of a matchstick factory, but nobody takes him seriously and he is powerless to obtain justice.
Thirty years later, Jakob's profoundly deaf daughter is raped by the same man and becomes pregnant. Jakob is determined to get justice for his daughter, at no matter what cost. He unearths a myriad of well-kept secrets in the tight-lipped community, but is anyone willing to tell the truth? Just as he thinks he has uncovered the facts, he realises he has made a vital mistake all along. Nothing is really as it seems.
Even today, despite the roads and paths being modernised, the tradition of dressing the cows with flower garlands before bringing them back into the valley for winter is still followed.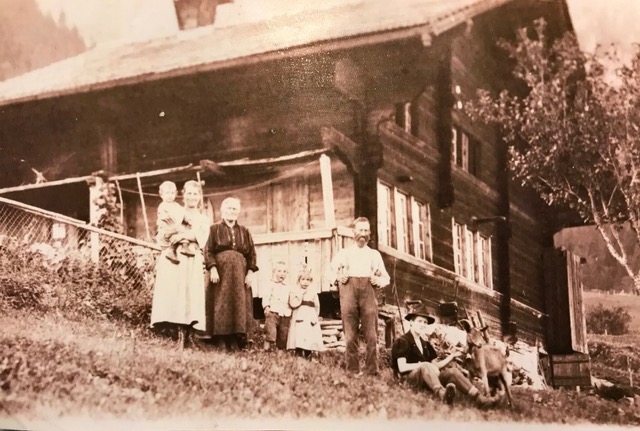 The real family Schneider* name changed (for data protection reasons)