as the Irish say in their native tongue:
"Happy Christmas to you!"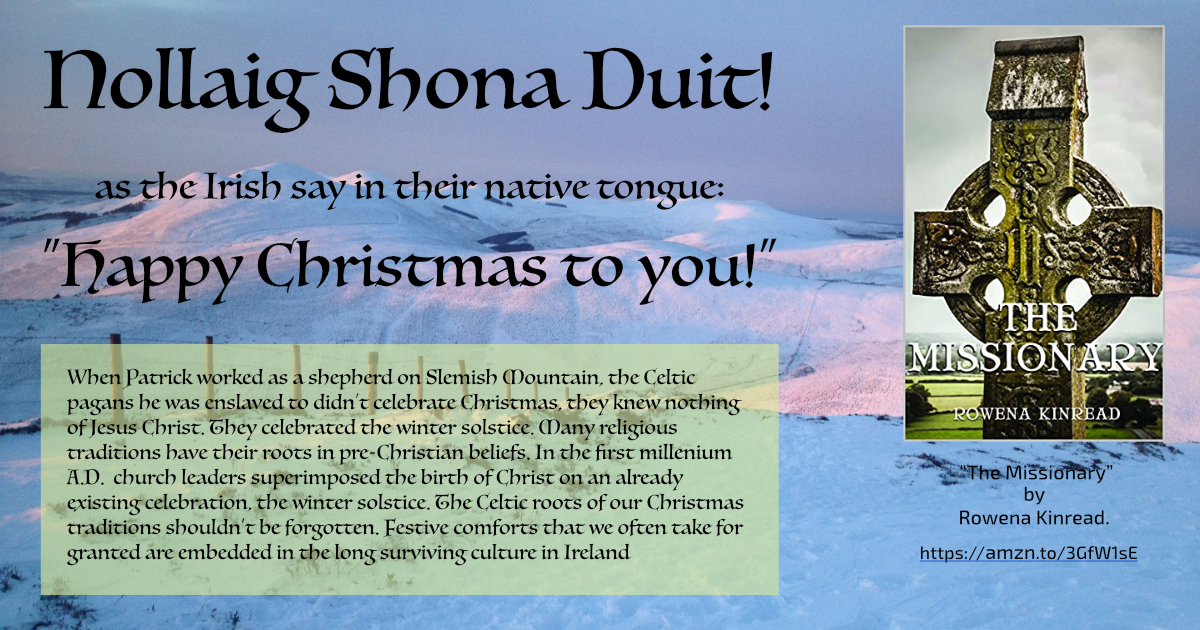 When Patrick worked as a shepherd on Slemish Mountain, the Celtic pagans he was enslaved to, didn't celebrate Christmas. They had many gods, not just One. They celebrated the winter solstice which marks the time when the sun has reached its lowest point on the horizon in the Northern Hemisphere.
Many religious traditions have their roots in pre-Christian beliefs, and Christmas is no exception. Sacred scriptures say nothing definitive about when Jesus was born. It wasn't until the 4th century A.D. that church leaders superimposed the birth of Christ on an already existing celebration, the winter solstice.
The Celtic roots of our Christmas traditions shouldn't be forgotten. Festive comforts that we often take for granted are embedded in the long surviving culture in Ireland.