A Captivating Journey Through Time: "Horse" by Geraldine Brooks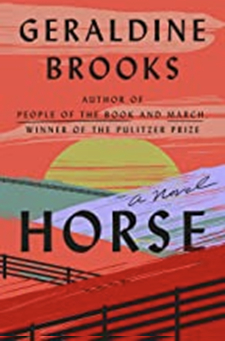 Geraldine Brooks, known for her masterful storytelling, takes us on a captivating journey through time in her thought-provoking novel, "Horse." Set against the backdrop of war and exploration, Brooks weaves together a rich tapestry of history, human relationships, and the extraordinary bond between humans and horses.
The narrative unfolds through the eyes of different characters, each providing a unique perspective and contributing to the depth of the story. From a Roman cavalryman during the height of the Roman Empire to a young Australian soldier in World War I, Brooks skilfully intertwines their tales, demonstrating the enduring connection that exists between humans and these majestic creatures.