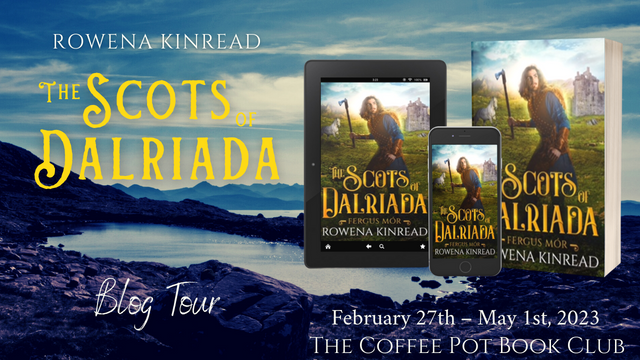 February 27th

A fine read that's elevated by Kinread's passion for her story..."

The BookViral Review:
An interesting new take on the life of Saint Patrick and a praiseworthy release from Kinread The Missionary is more entertaining than Bible-adjacent stories are usually allowed to be and makes for a highly enjoyable read.
Meaningfully writing about historical religious characters is all about embracing the weighty moral, religious and political components of their stories which is something Kinread has done with real dramatic substance. Pulling these elements together in a narrative that clearly defines who the main characters in her story are, what they stood for and why we should care about them.
On this level, she gives us intriguingly contrasted character portrayals that are sweeping, savage, intimate, tender and bittersweet whilst notable period and geographical setting details bring Saint Patrick's fascinating and tragic backstory along with its many simple human qualities to life.
The Missionary is engaging because it's actually about something of depth: the love of God, devotion to faith, the clash between beliefs and Kinread's resulting narrative has its heart entirely in the right place. Finding the right balance between historical fact and human drama whilst giving us some (stylised) sense of Saint Patrick's inner life along with his emotional and spiritual architecture.
Managing to do this without artifice or pretension what emerges is a story with genuine moments of grace but perhaps more importantly we come to know Patricius the man as well as the Saint.
A fine read that's elevated by Kinread's passion for her story and the characters she vividly brings to life The Missionary is highly recommended 5 star read.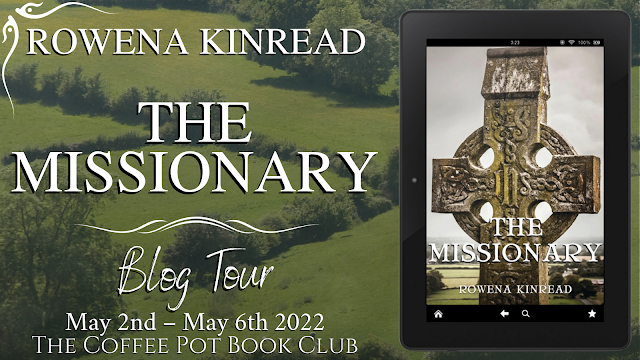 Coffee Pot Book club Blog Tour
May 2nd
The Coffee Pot Book Club
https://maryanneyarde.blogspot.com/
Deborah Swift's Official Blog
https://deborahswift.com/blog/
Gwendalyn's Books
https://gwendalynbooks.wordpress.com/
The Whispering Bookworm
https://thewhisperingbookworm.blogspot.com/
May 3rd
Wendy J. Dunn's Official Blog
https://www.wendyjdunn.com/blog/
Let Your Words Shine…
https://maryannbernal.blogspot.com/
B for Bookreview
https://bforbookreview.wordpress.com/
Oh look, another book!
https://ohlookanotherbook.blogspot.com/
May 4th
The Writing Desk
https://tonyriches.blogspot.com/
A Thousand Suns
https://likeathousandlives.blogspot.com/
The Historical Fiction Company
https://www.thehistoricalfictioncompany.com/hist-fic-chickie-blog
The Book Bandit's Library
https://yourbooksoryourlife.blogspot.com/
May 5th
The Historical Fiction Blog
https://mercedesrochelle.com/fiction/
Brook's Journal
https://www.brookallenauthor.com/blog
CelticLady's Reviews
https://celticladysreviews.blogspot.com/
Judith Arnopp's Official Blog
http://juditharnoppnovelist.blogspot.com/
May 6th
Let Us Talk of Many Things
https://ofhistoryandkings.blogspot.com/
When Angels Fly
https://whenangelsfly.net/
I got lost in a book
https://igotlostinabook2.blogspot.com/
Linnea Tanner's Official Blog
https://www.linneatanner.com/blog

The tour schedule official page:
https://maryanneyarde.blogspot.com/2022/03/blog-tour-missionary-by-rowena-kinread.html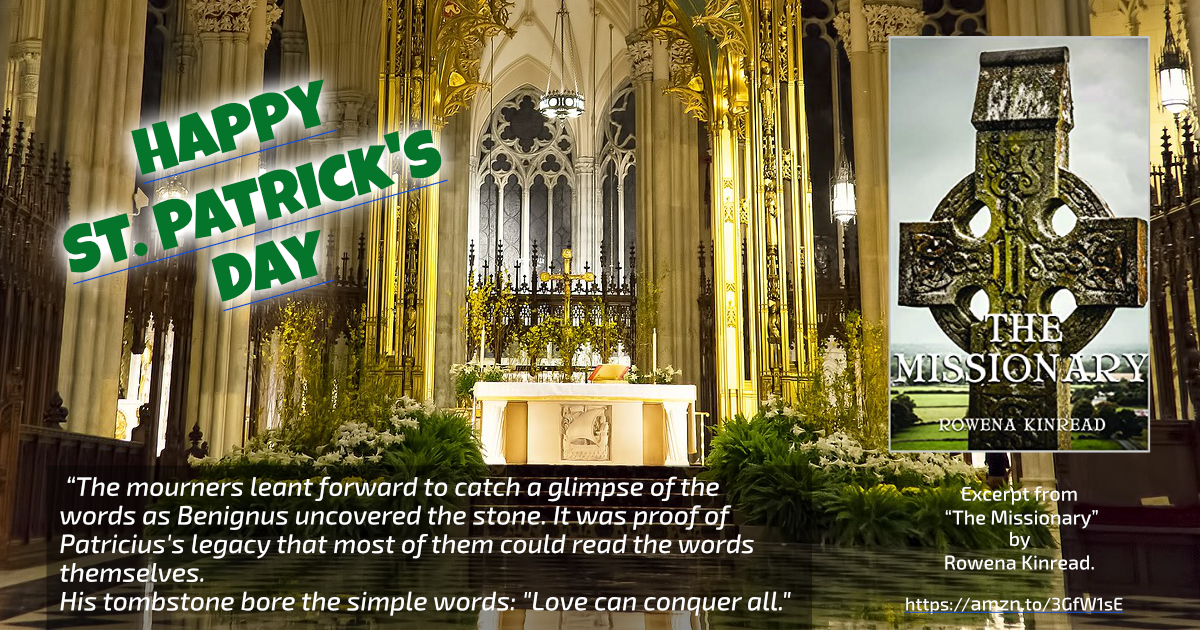 CAILLEACH, the weather goddess, AND IMBOLC
In Gaelic mythology, Cailleach is a divine hag and ancestor, associated with the creation of the landscape and with the weather, especially storms and winter. In modern Scottish folklore studies, she is also known as Beira, Queen of Winter. The word literally means 'old woman, hag'.
Imbolc, 1 February, is the day the Cailleach gathers her firewood for the rest of the winter. Legend has it that if she intends to make the winter last a good while longer, she will make sure the weather on 1 February is bright and sunny, so she can gather plenty of firewood to keep herself warm in the coming months. As a result, people are generally relieved if Imbolc is a day of foul weather, as it means the Cailleach is asleep, will soon run out of firewood, and therefore winter is almost over.
Excerpt from "The Missionary."
The next day dawned bright and dry. Daithi was gloomy.
"What's up, have you got toothache? I thought you were looking forward to today."
"Aye, but just look at the weather!"
"But the weather's fine!"
"Aye, exactly!"
"Huh?"
"It's Imbolc! Cailleach gathers her firewood today for the rest of the winter. If the weather's bright and sunny, it's because the winter's going to last a good while longer, and she wants to make sure she can gather plenty of firewood. If the weather's foul, then Cailleach is asleep and winter's almost over."
"Who's Cailleach?"
"The weather Goddess! So we're in for a long winter. That's no good for the lambs."
julia strittmatter - www.juliastrittmatter.com
More Articles …